Dresses make the man and small accessories round off the outfit. One factor that certainly influences the meaning of certain pieces of clothing or styles is our tendency to associate them with cultural phenomena. Some pieces of clothing are directly attached to the thought of a very specific image. Certain accessories define a successful person or manager. Even this can unconsciously influence the other person and help significantly in their career.
No-name or branded goods, evening wear or jogging suits? You can already see that with the items of clothing mentioned, you automatically put people in certain social drawers.
In order to adapt my outfit to me, I also regularly test new fashions and see that I can complete my outfit. The fashion brand Logan and Barnes sent me a wallet, which I would like to present today.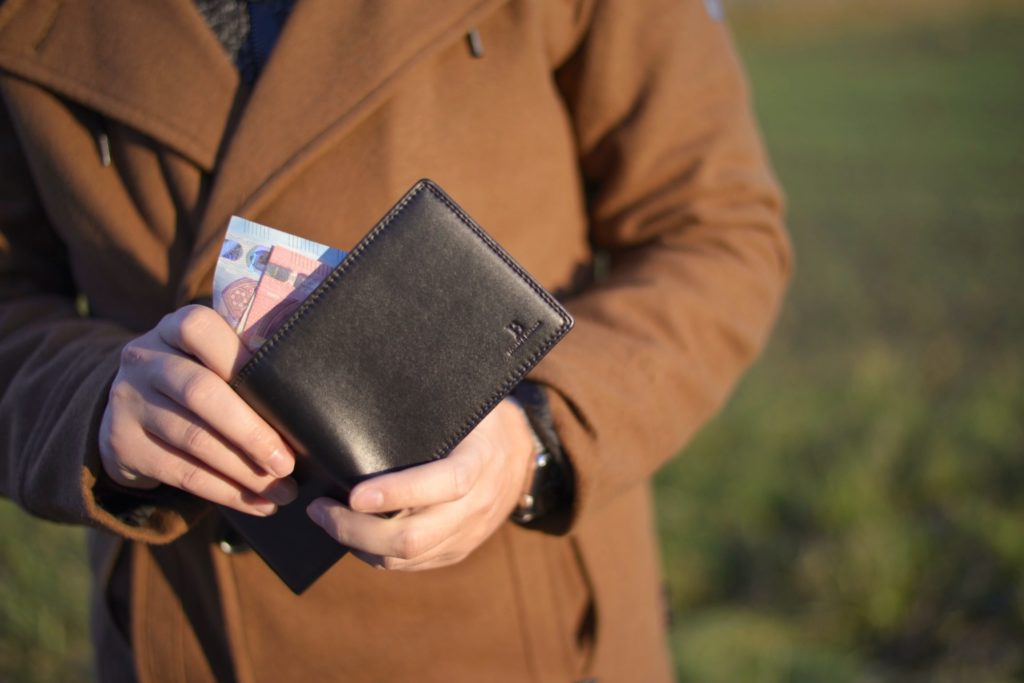 The wallet offers a lot of space and has numerous compartments. I especially like the leather, which is soft and gentle. It looks very high quality and you can quickly see that it is a noble product.
The wallet is 𝗛𝗢𝗖𝗛𝗪𝗘𝗥𝗧𝗜𝗚 𝗨𝗡𝗗 𝗦𝗧𝗔𝗕𝗜𝗟 – You put an end to tattered, unsightly purses! It is made of high quality synthetic leather that can withstand everyday use.
Furthermore, the wallet is SIMPLE AND ELEGANT – You do without frivolous-looking frills! With an elegant, simple design of the wallet, a man shows style and taste in every situation.
Also the content is PROTECTED AND SAFE – No annoying protective covers for EC and credit cards! The wallet is equipped with a tested protective layer and reliably protects RFID and NFC chips from unauthorized access.
Last but not least is the wallet CLEAR AND SPACIOUS – No more chaos in your wallet! The men's wallet has a window for the identity card, a coin compartment with a visible snap fastener, as well as 13 card slots and two compartments for banknotes.
The colors of the case are black, dark brown and light brown.
Conclusion and voucher
Especially in professional life, where certain implicit or explicit dress codes prevail, clothing and accessories play a very important role, which is largely related to psychological effects – even to a promotion.
I think the wallet turned out very well and it will find a place in my collection. It is a high quality and a very noble synthetic leather. Thank you very much that Logan and Barnes gave me the case to test. That's why I want to do something good for my readers too. On the Logan and Barnes side you get exclusive with the Voucher AGILE20 – a whole 20% discount on all products. I recommend you start browsing right away.
Coupon code: AGILE20
Image-Source Titlepicture: Fotolia.de 2016 –
buyed License