Hello, my name is Dominic Lindner (born 1989) from Nuremberg and as the author of this blog, I would like to introduce myself briefly. From April 2016 to November 2020, I wrote my dissertation on the topic: "Current impact of digitalization on SMEs with knowledge-intensive services". Furthermore, I have always worked full-time in practice alongside my PhD. In this blog I have two main focuses: I present science in a practical way. I show how science can be applied concretely in practice. The second focus is recommendations for action from my everyday professional life. I try out a lot myself and talk to experts. Before starting my doctorate, I studied business informatics at the University of Erlangen-Nuremberg in the Bachelor as well as in the Master. In the master's program, I spent most of my time at the University of Umea in Sweden through the Erasmus program. My private (and business) biggest success was the founding and prompt successful sale of the startup "My Möbelstück" in 2015.
HONORARY
Besides my research on agile enterprises, I also act as a board member of Projektify e.V., which runs an online platform for buying and selling web projects. In this role, I would like to contribute to the digital transformation. Furthermore, together with three colleagues, I advise young professionals on the topic of consulting. I donate part of the income I generate through the blog to the Verein deutsche Bahnhofsmission e.V. and Straßenkreuzer e.V.
In addition, I enjoy writing books on the topic of digitalization. If you would like to network with me, you can of course also find me on Xing and LinkedIn.
EXTERNAL PROMOTION AT THE CHAIR OF IT MANAGEMENT
For my PhD, I was at the Chair WI3 IT Management at the University of Erlangen-Nuremberg. Here I worked as an external doctoral student and was mainly involved in doctoral studies and thesis supervision. In the meantime I am working as a freelance lecturer for the department of Information Systems at IBUH.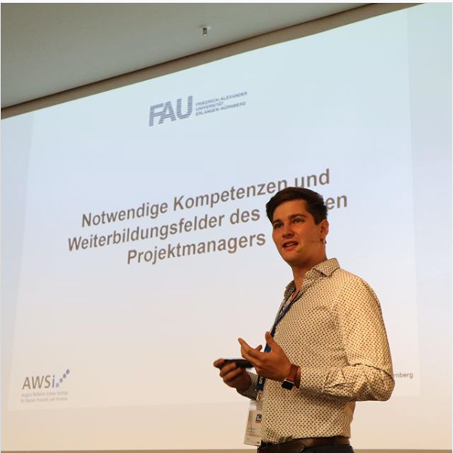 FULL-TIME IN THE JOB
Besides the time-intensive doctoral studies, I have always worked full-time in the field since I finished my studies. Today, I am still working full time at my job and running a side business with the blog. I started in 2015 in a consulting firm for agile methods and primarily helped DAX corporations with the introduction of agility. Afterwards (2017) I was at an IT outsourcing company in Nuremberg & Munich. I was responsible for a team of 12 employees working virtually across three locations using agile methods for large customers. In addition to team leadership, my work focuses on driving agile change in my department and supporting organizational development as a staff position. Since October 2019, I have been a member of the executive team at an open source file sharing company, leading the product's project management, consulting, and support department. I also had a company-wide role driving the digital workplace (100% remote) and organizational development. I am now back at a T-Outsourcing company in Nuremberg, where I have a staff position with the executive board.
INTERFACE BETWEEN THEORY AND PRACTICE
It is important to me not to lose touch with practice and to experience first-hand what my own studies are about. However, the project "agile enterprises" is not a commercial project related to my current job. I finance my entire livelihood with the practice activity at the IT service provider. The activities about the blog I do for fun.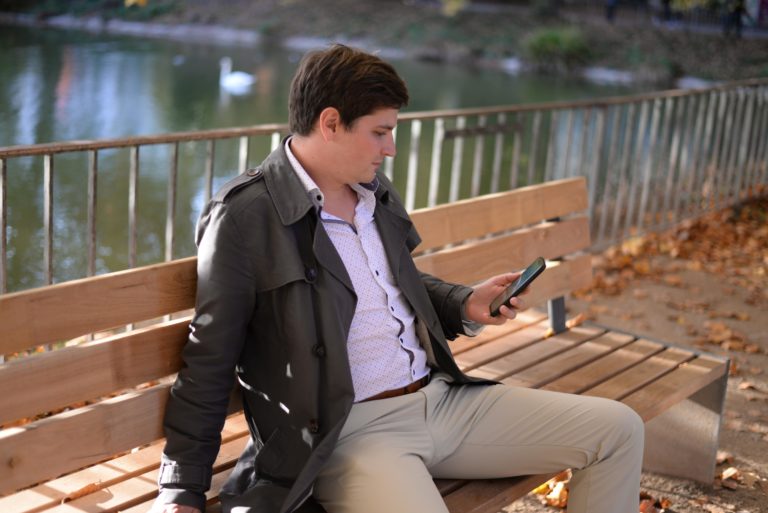 SPORTSMAN AND ICEHOCKEY FAN
One often wonders about doctoral students and/or management consultants with large areas of activity: "Do they actually still have free time with so much work?" The answer: of course! Because without free time you are not able to perform well for companies. In my private life, stand-up paddling on the Pegnitz River in summer provides me with a nice balance to my other activities, and in winter you can often meet me at the IceTigers Nuremberg. In addition, I am a co-creator and member of a fitness lounge in Nuremberg.
EXCHANGE INFORMATION WITH ME
The modern world lives on exchange alone. Information alone is of no use if you don't know anything about its application. Therefore, I am always looking forward to a lively exchange with you and others on the topic of agility and digitalization. Just send me a message or network with me on Xing or LinkedIn! I am also constantly looking for interview or practice partners for case studies on the topic of agility outside of IT.