HR (Human Resource) describes the "totality of performance potential (performance reserve) that is made available to a company by its employees" (Gabler Wirtschaftslexikon).
The skills of the individual employees are decisive for the success of the company and form the supporting framework of the respective company. HR management (HRM for short) or HR marketing is therefore a crucial discipline that is of significant relevance for the sustainable success of a company.
In order to find agile employees, on the other hand, you need agile HR – that is, personnel marketing and personnel recruiting that does not react, but rather acts purposefully, flexibly and actively on current economic conditions. Agile HR can therefore refer to both agile human resources (the agile employee) and agile HR management. In this case, the latter is treated under the term.
Agile HR for the company
You probably know job advertisements with titles like "Agile Software Developer Wanted". But what defines such an agile employee and how does HR have to define itself in order to find motivated, flexible people for the company?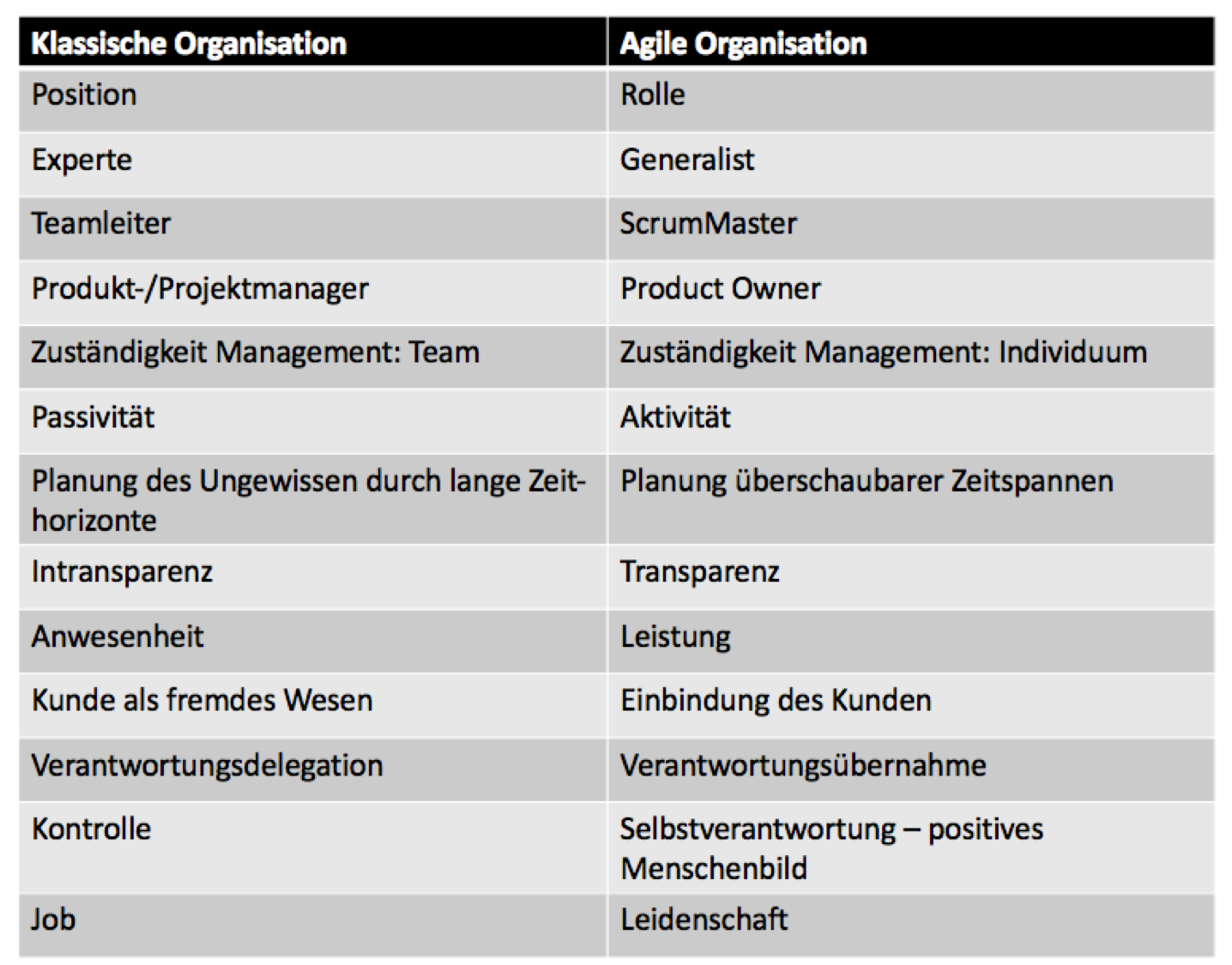 The agile employee no longer acts within the classic positions that used to apply in companies. Rather, agile staff in connection with a flexible, passionate willingness to perform brings skills that "go beyond the box". Agile HR must therefore be aware of the changing circumstances in order to find the agile employees of tomorrow and thus to install agility in the company in the long term.
Agile HR as a discipline
In the meantime, companies are realizing the enormous relevance of a good HR department. There are clearly measurable values here, unlike in the finance department, for example, but not necessarily. The KPIs are clearly defined by the CFO, but HR's contribution to value can only be read between the lines in places.
However, companies today do not fail in many cases because of a poor order situation. Rather, it is the omnipresent shortage of skilled workers that creates immense difficulties for companies. More efficient employees are worth their weight in gold. This applies to people, just as it does to machines in industrial companies. But of course it's not just about the amount of work that the (agile) employee creates – it's also about the value that is earned in the respective time. Agile systems offer opportunities here to optimize processes on a sustainable basis. Thus, of course, more and more importance is attached to HR management in the company as a discipline and the competence of HR is included in long-term planning.
The agile career
How do you create an agile career? Gloger and Häusling provide the first approaches with the definition: Instead of the strictly linear organization of companies, there should be agile teams consisting of agile employees. In this team, the employees contribute their extensive competence and experience without having to fear leaving any area of competence.
While a linear system prevails in the classic corporate structure, which has few or no options for agility, modern, agile companies are based on more dynamic organizational models that rely on interdisciplinary teams and managers for the meta-organization of the respective teams – based on the Scrum framework.
The role of HR management
As the illustration from Gloger & Häusling 2011, p. 35 shows, HR is of course also faced with new tasks in the course of the agile organization. Personnel management has to recruit employees who fit into agile systems as a personality not only because of their professional competence, but also because of their character. The focus is on team performance, goal and meaning-oriented action, as well as cooperative behavior.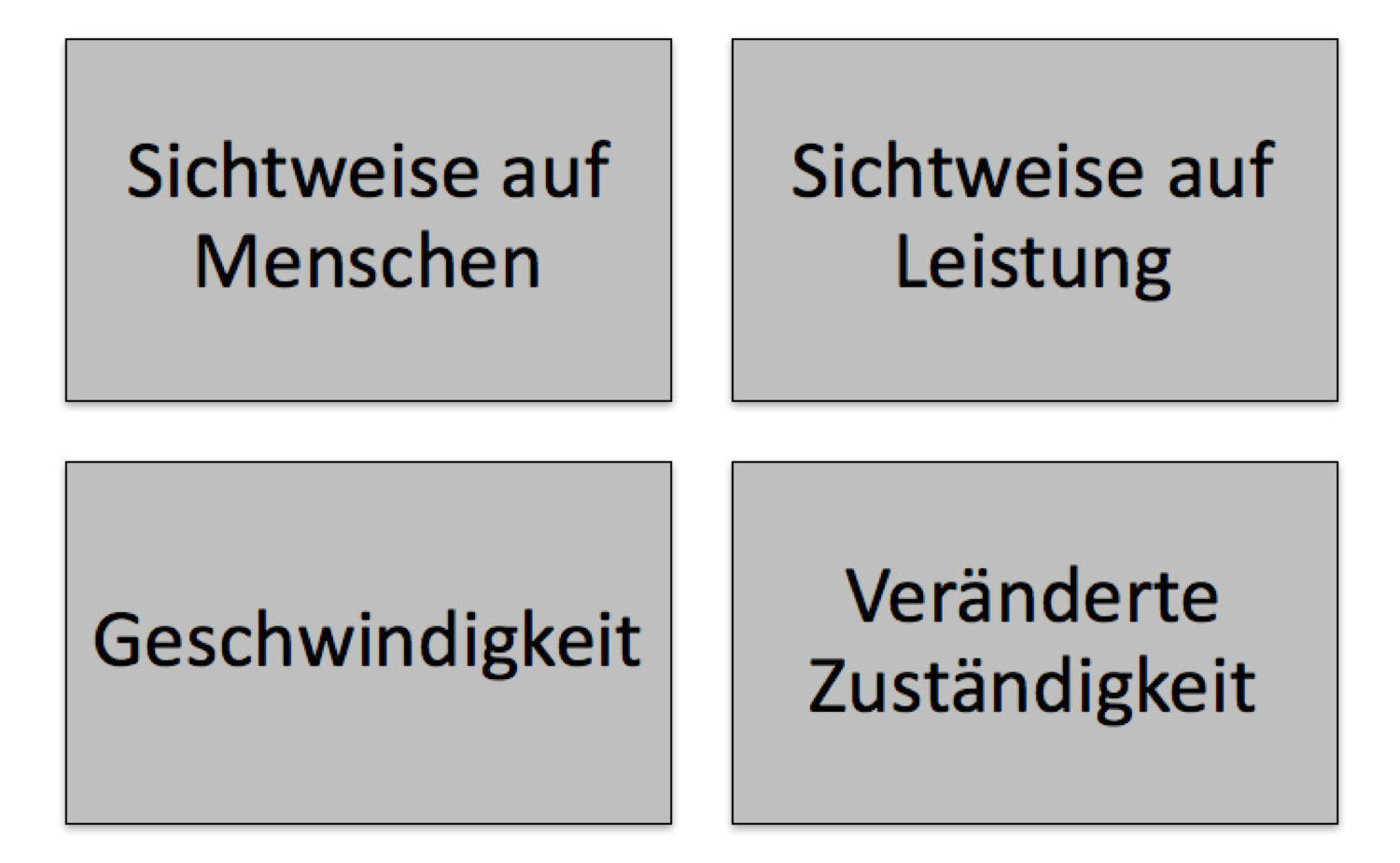 Agile HR must therefore find personnel who take the original definition of the term HR (human resource) to absurdity. Management's view of employees as a static resource that can be compared with a machine must be transformed into promoting the respective talent in order to set agile processes in motion and to be one step ahead of the competition.
The transformation to agile HR
But how do you convert an HR? Company-wide processes and entire career paths have to be changed. So far-reaching changes are necessary in the company. I would like to present a best practice in the following.
In the first step, the knowledge about agility is conveyed to your own HR team and agility is made palatable, so to speak. Agility is therefore first lived in the shadow of your own team. After this has been successful, this can be communicated to management and the first niche projects can be undertaken with opinion leaders in the company. So agility reaches the niche first. After a few successful projects, skeptics can also be included in the process, according to the motto: "Now you just do the Scrum Master!" After these have also been infected by the spirit, the cultural change in the company takes place automatically.
Reading tip : Recommendations for action on the shortage of skilled workers in SMEs
I offer guest articles and influencer marketing!
You have your own, interesting thoughts around the theme world of the blog and would like to share them in a
guest article
on my blog? - But gladly! You can thereby address customers and professionals. I also offer
Influencer Marketing
to support your brand!
Gendernote:
I have used the masculine form for ease of reading. Therefore, unless an explicit distinction is made, it always refers to women, diverse as well as men, and people of all origins and nations.
Read more
Spelling: I translated my German Blog to English - so you can also read my Recommendations. Please be sorry if this English is not so good.

Verwendete Quellen anzeigen
Gloger, B., & Häusling, A. (2011). Successful with Scrum – the influencing factor of human resource management: Finding and retaining employees in agile companies . Munich: Hanser Verlag.
Image-Source Titlepicture: Fotolia.de 2016 –
buyed License