I've been in the job since 2015 and have worked my way up from a consultant to a team leader and now to a division manager. I've always had ambitious goals and wanted to be in a position like this. That's why I've learned a lot from my managers and have always observed them and asked a lot of questions since I started my career. I wanted to be prepared for the day when I was a leader myself.
I noticed that I started at a time when things were only going uphill. A typical phenomenon of Generation Y, who grew up in times of high security and growth. The statistics show that Germany has been growing steadily since I started my career.
So in my time since 2015 I have learned many strategies for growth and also geared my doctoral thesis towards them. Now I am a manager myself and have been able to implement many of the strategies. But I was never prepared for one thing: Corona. – I would like to describe how I currently deal with it in this article.
2015: Career start and there was only one direction: uphill!
I started my professional life in 2015 and worked as a consultant in my first customer projects. I noticed that the company was building up a lot and that there was only one direction: up! New projects and consultants were added every day. At that time I was closely watching the leaders and trying to learn so that maybe one day I could get into such a role myself.
During this time I learned from executives how to scale an organization and build it up in a way that is capable of growth. It was invested, risked and won.
2017: professional tour – it started!
In 2017 I left consulting and was able to lead a small and later a large team (12 people) professionally and support a successful department head. So I was able to learn how to distribute and structure work in a team in a meaningful way. In addition, I was able to learn a lot from the head of department about the scaling of a large department, teams and staff positions such as assistance. Another part was the remote work in the team, which I was able to learn better and better.
During this time too, everything was geared towards growth. I learned how to align a company to 40% growth per year and still maintain stability and agility in a healthy way. During this time, my doctoral thesis was increasingly driven to examine SMEs in times of growth.
2019 – disciplinary division management – part 1 – structure
Now the big opportunity came for me: division management and disciplinary management. I immediately started filling 5 new positions and scaling my area to 20 people and 3 teams. I was ready to align the department to high growth according to agile principles and at the same time to maintain stability. Above all, I wanted to make myself superfluous and encourage self-organization. I am satisfied with the development myself. The many tips and observations over the years helped me a lot. We also worked largely remotely, so my experience also helped me to align the organization to "Digital First". As before, there was only one direction: growth by at least 30%!
2020 – disciplinary division management – part 2 – Corona
Now came Corona – the spread of the virus forced companies to increasingly bring people to the home office in order to protect the general welfare. Based on my experience and preparations, this was not a big change, especially for my area.
However, there was one thing I was not prepared for: management in times of recession and crisis. Experts are currently assuming damage of up to 50 billion euros . Orders break down and short-time work is declared. The IT industry is also hit by this crisis, and my area also stagnated. We are in the comfortable situation that we do not have short-time work and are also fully able to work thanks to our remote-first strategy. However, in times of Corona I no longer had to focus on growth but on maintaining the status quo. I had to ask myself questions like:
How can I secure jobs with the current order situation?
How can I offer alternatives to employees without growth?
How can I win more orders?
How can I shut down the area so that I can survive the crisis but then quickly start up again as soon as the virus has been contained.
Now a new situation is approaching me and I try to handle it sensibly with all possible means for the benefit of employees but also society. I believe that we will grow with this challenge and that we are currently all sticking together in the company and that we are helping Germany expand remote workplaces in order to promote home work and thus contain the virus.
Short term helps to exhaust budgets that our customers still have open. Medium term the close cooperation with our partners will help us. Together we focus on infrastructures such as file sharing, video conferencing and VPN connections to help customers work remotely in a meaningful way. At the same time, we are also improving our own infrastructure a lot and making remote work even better. Long term I suspect our economy will recover.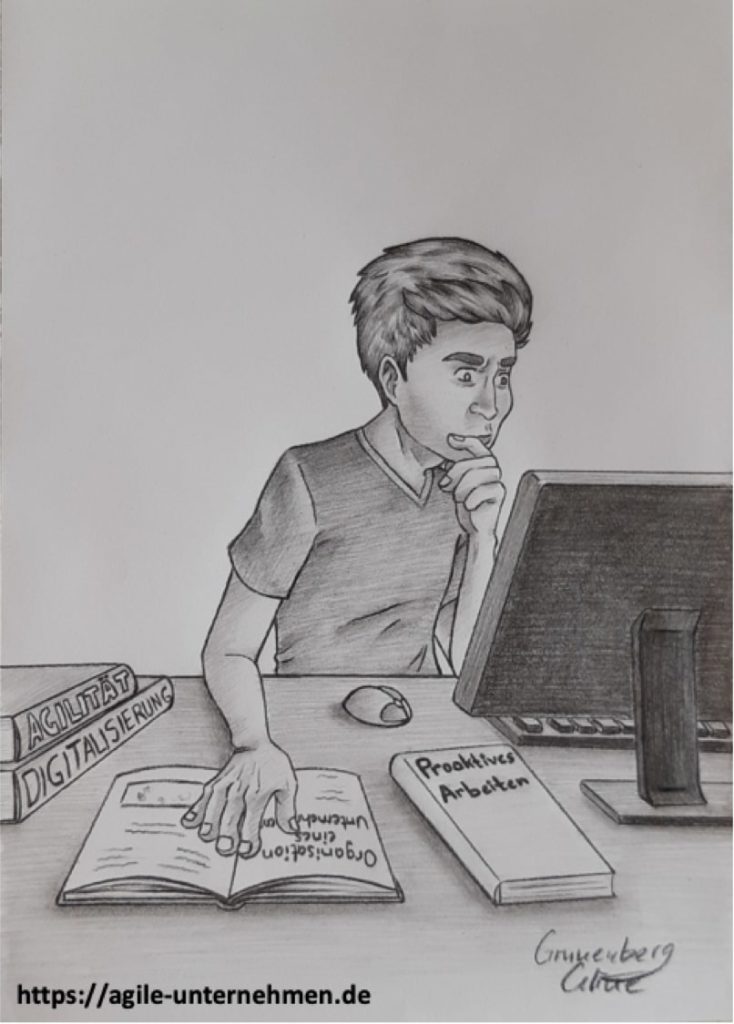 I offer guest articles and influencer marketing!
You have your own, interesting thoughts around the theme world of the blog and would like to share them in a
guest article
on my blog? - But gladly! You can thereby address customers and professionals. I also offer
Influencer Marketing
to support your brand!
Gendernote:
I have used the masculine form for ease of reading. Therefore, unless an explicit distinction is made, it always refers to women, diverse as well as men, and people of all origins and nations.
Read more
Spelling: I translated my German Blog to English - so you can also read my Recommendations. Please be sorry if this English is not so good.

Image-Source Titlepicture: Fotolia.de 2016 –
buyed License